We offer fireplace doors for the following Heatilator model numbers
Heatilator A36C
Heatilator DX36
Heatilator EC36
Heatilator HB42A
Heatilator HD42B
Heatilator A36CH
Heatilator DX36AI
Heatilator EC39
Heatilator HB42A
Heatilator HD42BI
Heatilator A36R
Heatilator DX42
Heatilator EC42
Heatilator HB42AI
Heatilator HR36
Heatilator A36RH
Heatilator DX42AI
Heatilator EL36
Heatilator HC36
Heatilator ST36D
Heatilator A42C
Heatilator E36
Heatilator EL42
Heatilator HC36BI
Heatilator ST42A
Heatilator A42R
Heatilator E39
Heatilator HB36A
Heatilator HD36B
Heatilator TD36B
Heatilator A42RH
Heatilator E42
Heatilator HB36AI
Heatilator HD36BI
Heatilator TD42B
Don't see your model number? Get in touch we will still be able to help.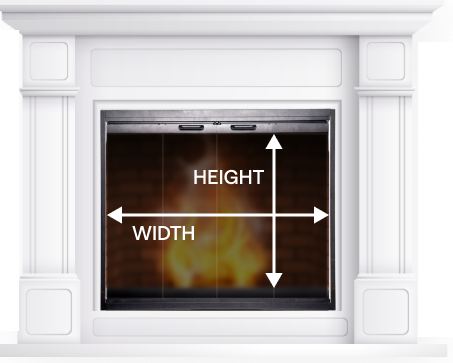 A perfect fit. Every time.
We've done our homework and know exactly which doors fit which fireplaces. After you place an order, we double and triple check with you to make sure your door will fit perfectly upon arrival.
How To Install Your Fireplace Doors
Installing your new fireplace doors is easy with just a few tools you probably have around the house. All hardware is included. The first step is measuring your fireplace so that you get the right doors.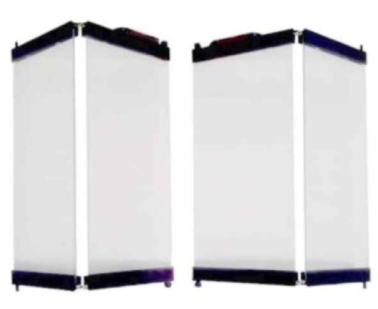 Replacement Fireplace Doors for Heatilator
We offer replacement glass doors for Heatilator Zero Clearance Fireplaces. Our collection includes high quality fireplace doors that are made fit to any model Heatilator fireplaces.
Just check your fireplace model number (E36, EC36, BC36R, BC36C, E42, EC42) on the inside sheet metal wall of your firebox, browse through our wide choice of doors and shop the doors that best match your home decor.
Why Buy Your Heatilator Fireplace Door From Us?
Since we opened in 2003, we've become one of the largest American-made prefab fireplace door suppliers in the country. We go the extra mile to make sure you get the right size doors for your Heatilator fireplace so they're a breeze to install.

Personalized customer service

Fast delivery within 10 - 12 business days

Free Shipping from $199

Easy, worry-free order process

1 year limited warranty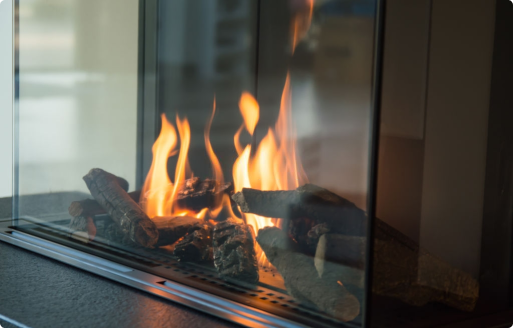 How to order a Heatilator fireplace door ?
Go ahead and order! We'll be in touch with you to confirm the size of the door you ordered so there's no need to worry about whether you measured correctly.

Locate your model number (If you can't find it, that's OK).

Measure your firebox opening.

Place your order for any prefab door. We'll make sure you get the right size.
In order to buy your replacement doors online, you must check the matching Heatilator model number on your fireplace. We recommend you to look for the manufacturer tag notice on the inside of your firebox before you make any purchase.
We offer a wide range of replacement Heatilator fireplace doors. Anyone who needs a replacement can track down the right product using their model number. Even if you can't find the model you are looking for, call our friendly team at
800-897-7175
, and we'll do our best to help you out anyway.
Our replacement Heatilator fireplace doors are quick and easy to install. You won't need a professional to help you; you will only need a few tools you probably already have lying around the house. Your order package includes all the hardware you'll need to install the doors. So grab an electric drill, a 1/8 drill bit, and a Phillips screwdriver, and follow our simple fireplace door installation instructions. You'll have your Heatilator doors fitted to your fireplace in no time.
Heatilator is an established brand with a long history, and is currently owned by Hearth and Home Technologies a division of HNI. All of the fireplace doors you see below are manufactured to perfectly fit Heatilator fireplaces.
| Heatilator Fireplace Size Chart | Manufacturer Brand Model | Fits opening | Quick Ship | Replacement Doors |
| --- | --- | --- | --- | --- |
| HEATILATOR | EL36, EL36I, E36, EC36, HB36A, HB36AI, HR36, HC36 | 36 x 20 15/16 | Yes | |
| HEATILATOR | 36 x 22 8/16 | 39 x 20 15/16 | Yes | |
| HEATILATOR | TD36B, DX36, DX36AI, T588, ST36D, T3600 | 36 x 20 15/16 | Yes | |
| HEATILATOR | HD36B, HD36BI | 36 x 22 8/16 | No | |
| HEATILATOR | A36RH, A36R, A36C, A36CH | 36 x 24 | No | |
| HEATILATOR | EL42, EL42I, E42, EC42, HB42A, HB42AI | 42 x 20 15/16 | No | |
| HEATILATOR | HD42B, HD42BI | 42 x 22 8/16 | No | |
| HEATILATOR | T768, T4200 | 42 x 22 15/16 | No | |
| HEATILATOR | TD42B, DX42, DX42AI, ST42A | 42 x 22 15/16 | No | |
| HEATILATOR | A42RH, A42R, A42C, A42CH | 42 x 24 | No | |
| HEATILATOR | T4800 | 48 x 28 | No | |
Return Policy
Our Return Policy for Prefab Doors is a 30 Day Money Back Guarantee: If you are not satisfied with your purchase for any reason, we will exchange, credit, or refund your purchase.
Tip: Wherever you decide to purchase your Prefab Door, please read the fine print regarding custom product returns. Almost all prefab doors are made to order, which means they are "custom" products. While most large sites promote a very liberal return policy, below is the fine print regarding custom order (prefab door) returns.
Please review your order carefully before submitting it to ensure all information is correct. Made to Order and Custom orders, due to their uniqueness, cannot be changed, canceled, or returned at any time.
Products that are custom ordered are not eligible for returns unless specifically noted on the product. Products that are Special Order items are noted as such and cannot be returned.
Any gas or fireplace item that has been used or installed is not returnable for any reason. Custom orders are not returnable.
There are NO returns on Custom Products.
Do you need to replace your Heatilator doors?
Since Heatilator.com, Home Depot, Lowes, and most of the other big-name retailers do not sell Heatilator fireplace doors, we decided it was time to launch a specialty site dedicated strictly to Heatilator doors!
One of the big problems that we constantly hear about is that doors purchased from other vendors do not fit correctly.
Our wide selection of brand new replacement doors for any Heatilator model number are second to none.
Many people think fireplace doors are simply a barrier between the mess that is your fireplace, and the room surrounding it. While it definitely serves that purpose, it can also be an incredibly important part of your home. Often, the fireplace is the focal point of the most trafficked room in your home. Not only should this be a safe area to relax and congregate in, but it should also be inviting and accent your home's unique charm. It's worth considering your fireplace as you would any other piece of furniture. A quality set of fireplace doors is a significant investment in your home, that will not only enhance your home's décor but will help with energy efficiency. A quality fireplace door has the ability to greatly alter the atmosphere, so we believe it's important that you find the right set of doors that compliment your home perfectly.
We have personally used and tested every door we sell, so you can be confident of its quality and performance. Our selection starts with replacement doors retailing for $199, all the way to cast iron steel doors with a custom powder coat finish retailing for $999. For each door we have worked hard to deliver price and quality. Compare our doors to others on the market and we feel confident that our combination or pricing, style, and quality will beat the competition every time.
Replacing your Heatilator fireplace doors is easy! If you can operate an electric screwdriver, cordless drill, and tape measure you will not have any problems. We have a fantastic Resource Center to answer most of your questions and show you exactly how to install your doors. But if you need to give us a call and talk to one of our experienced customer service reps, we are more than happy to chat with you. You may want to take a picture of your fireplace before you call so that we can answer all of your questions right away. We offer free shipping, money-back guarantee, and low price guarantees. You can choose from a variety of fireplace door styles for any Heatilator fireplace.
We make it easy for you to find the best replacement doors for your home and Heatilator fireplace model number. See our resource page on how to measure your prefab Heatilator firebox and easily find your replacement doors.